On Duty Mobile Gym is Now Open. We Are Now Taking New Clients!
A New Way to Exercise Your Dog.
On Duty Mobile Dog Gym is an exercise service for your dog that is literally delivered to your doorstep. Our fully equipped climate controlled mobile vans provide a fun, safe and secure way to walk your dog, especially during those hot summer months. Step inside our mobile dog gym and experience the happiest thirty minutes of your dog's day.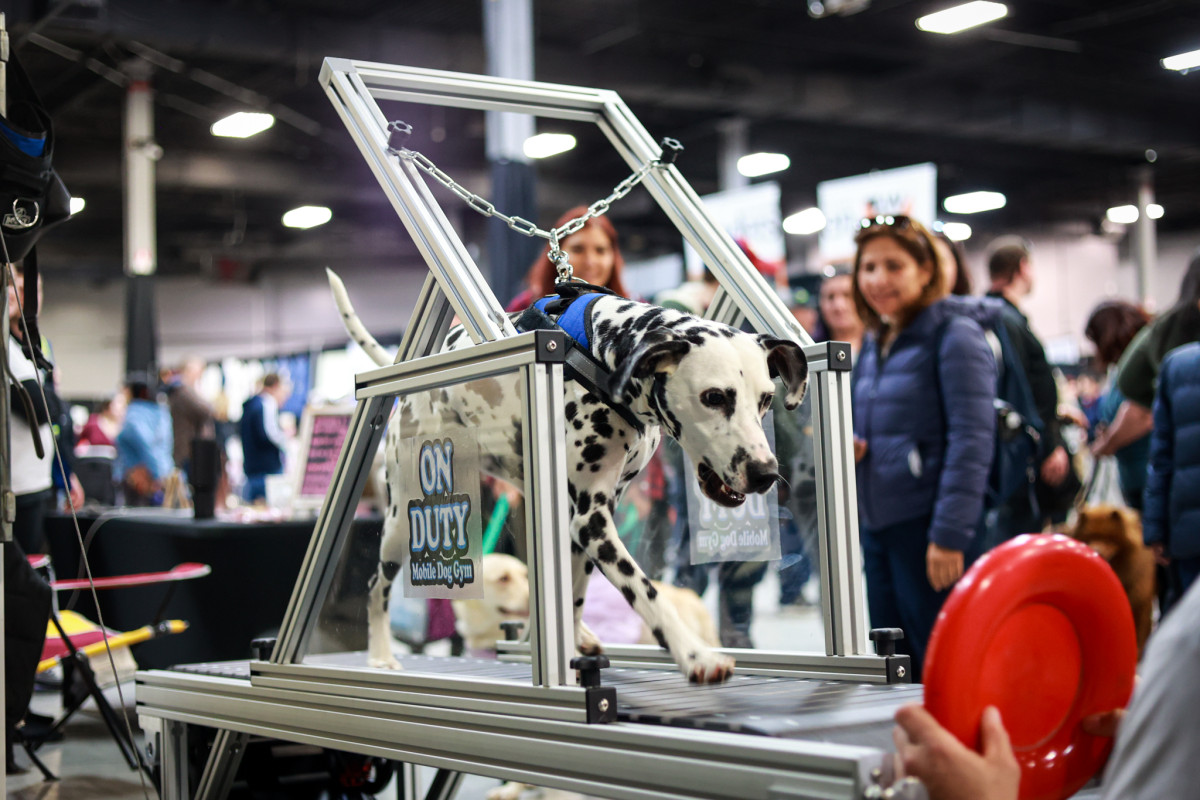 You and your dog can try us out for a 30 min session! One dog (1 run) – $55 Two dogs (1 run) – $85 Three Dogs (1 Run) – $115 Four Dogs (1 run) – $145 *more than 4, fill out our application for a custom quote
On Duty Membership keeps your pup in optimal health with our discounted program. One dog (4 runs) – $200 Two dogs (4 runs) – $300 Three Dogs (4 runs) – $400 Four Dogs (4 runs) – $500
A dog running treadmill is called a "slatmill," and it is not powered by a motor of any kind. Our mobile dog treadmill is made up of "slats" which are attached to a free-spinning belt, making a cushioned but solid surface for your dog to walk or run. The dog is harnessed to the equipment so they cannot fall off, and are encouraged to move forward using toys or positive motivation like clapping and cheering. There is no limit to how fast your dog can run, and many dogs will experience full-speed running that lasts for more than a few seconds for the first time.
Most dogs work out once a week, or possibly twice if they are not running full speed. Your dog will be less reactive and destructive as well as more happy. They will live longer and be healthier over the course of their life.
We know you will be pleased with our 100% satisfaction guaranteed work and look forward to building a lasting relationship with you and your dog(s).
Mercer, Burlington, and Middlesex